GISVM is now the ultimate PERSONAL GIS SERVER COMPANION!
Run it in background and get immediate access to all the power of Free Open Source GIS Server Software, right from your personal computer and share it through your local network.
Download and get started now with the first release:
Note: Download this version for a 5 Euros DISTRIBUTION FEE.
Please support the project, thank you!
 
Ubuntu 14.04.3 LTS Server 32bit

Private (NAT) & Local (Bridge) networks
Apache2 Web server & PHP5
Samba – windows network
OpenSSH
Webmin 1.780
Shellinabox

PostgreSQL 9.5.0

PostGIS 2.2.1
phpPgAdmin 5.1
postgis sample database
natural earth 2 sample data
Get a look at the QUICK START MANUAL to understand how you can run and use it.
Click below to read online or click here to download the PDF version.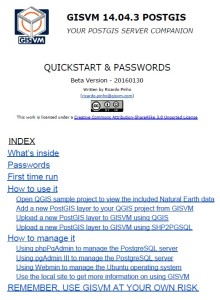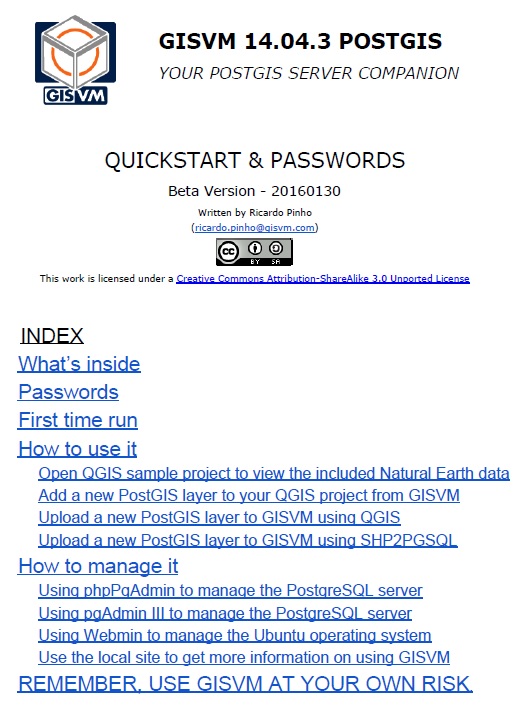 Have fun!